Welcome to Our Auto Repair Service Department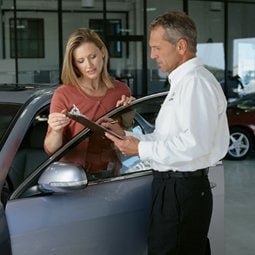 At Phil Long Ford of Raton, our highly qualified technicians are here to provide exceptional service in a timely manner. 
When you need auto repair, whether it's an oil change, a transmission replacement, or just regular Ford maintenance service, we are dedicated to maintaining top tier customer service, for both new and pre-owned car buyers! 
Allow our staff to demonstrate our commitment to excellence. The Phil Long Dealerships group values its customers because you are the reason we are here. It is our responsibility to make sure you get the attention and care you deserve. Whether or not you bought a car from us, we make sure your vehicle stays in the best running condition.
Did you know that we service any make and model? Our technicians are certified and experienced with all makes and models. We won't send you on your way until you are satisfied with your service. We will answer any and all of your questions so you understand everything you need about servicing your car.
Is it time for new tires? Do the penny test! If you stick a penny in the tread of your tire, and you can see the entire head of Abraham Lincoln, it's definitely time for new tires. If you see only half or less than half, you're good. More than half, consider getting new tires.
Is it time for a new vehicle? How do you know? If it costs more to repair than the car is worth, it typically means buying a newer car would be a good option. Of course, it all depends on your situation, but you should get the best value from your money. If it's time to look at a purchase, start here.
Visit our dealership today and get the service that your car or truck deserves!